CD-Adapco
Employee Onboarding Needs to Be Safe Too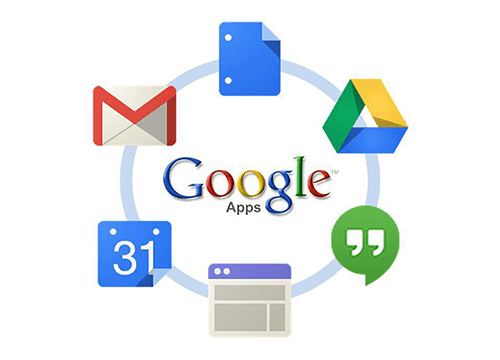 Industry Type
IT - Software & Hardware
Number of Employees
201-500
Number of Apps Created
11
❝
Even without reading any documentation, I had a workflow ready in 5 minutes. In other tools, I would read for 45 minutes and still have nothing to show for it!
Steve, CD-adapco
---
Why every onboarding and offboarding process needs your attention
Keeping up with our promise of sharing every insightful conversation we have with our customers, up next in the series is our interview with Steve Feldman of CD-adapco. CD-adapco is the world's largest independent CFD-focused provider of engineering simulation software, support and services. With over 7000 users, working at 3000 different companies and customers from various parts of the world, CD-adapco has its footprint in over 35 locations spanning 10 countries, with 11 offices in the United States of America alone. The company is growing rapidly with over 900 employees contributing to the company's growth and success. They adopted Google's App Suite to keep pace with their Growth. Steve heads CD-adapco's worldwide IT division. When we spoke to him he highlighted the importance of tracking the onboarding and offboarding processes of employees in every organization. Here are excerpts from the interview.
The Learning:
For every candidate hired by an organization, a lot of time and resource is spent in signing legal documents and providing the necessary infrastructure for them to work, including software licenses and access grants. This involves the participation of various departments in the organization, including Human Resources, IT administrators and the Accounting department. Even after initiation, the state of the onboarding process often remains unknown, it may be stuck in between any of the departments. Tracking onboarding processes is necessary to avoid these logjams.
Steve points out that, although time is bound to get consumed and the onboarding process delay may not seem very critical to every organization, the real issue is when an employee leaves the organization. The failure to track the departures of employees is a security problem that could leave the organization in a precarious state. Every employee is certain to have access to a wide range of applications containing information ranging from product details to sales documents, to client lists. Each of these may be pivotal to the company's growth and existence. When a person continues to have access to such valuable information even after leaving the organization, it ends up being a security threat. Accounts must be closed promptly.
When an employee leaves the payroll, it is necessary to notify various departments in the organization of their departure. The Accounting department needs to know well in advance in order to settle the employee's payoff. It is also critically important to notify the HR department when an employee wants to quit to avoid any delay in finding a new hire to fill the vacancy. Delay in finding a suitable replacement may just slow down the progress of a project or in worse bring it to a standstill.
For a company with worldwide presence, the likes of CD-adapco, it is highly critical to close all the accounts and revoke access as and when an employee leaves the organization. Steve was looking for a workflow tool that would help keep track of these processes without demanding much time.
With an array of workflow tools available in the market, Steve tried quite a few tools and after a short trial, opted for Kissflow. I got curious and asked him what made him select Kissflow over other products, his response was ". Kissflow, without reading any documentation, I could create workflows in 5 minutes.. with other workflow tools, even after going through their tutorials and documentation, even after 45 minutes I hadn't created a workflow.."
Steve Feldman has a wealth of experience having played diverse roles in his career spanning over three decades, from being a stress analyst to a programmer and now heading the IT division of CD-adapco. His insights and support to our product is much valued.
Automate Work. Reduce Chaos
Drag & Drop. No Coding Required. Trusted by 10,000+ Companies.