Carnegie Foundation
Collaboration Also Needs Automation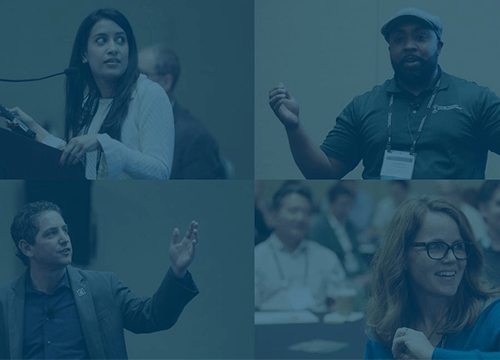 Industry Type
IT - Software & Hardware
Number of Employees
5001-10,000
Number of Apps Created
17
❝
Kissflow is a great way to measure performance and monitoring processes.
Carnegie Foundation
---
Carnegie Foundation For The Advancement Of Teaching founded in 1905 is an independent policy and research center. The organisation is committed to developing networks of ideas, individuals, and strengthening institutions to advance in teaching and learning. Carnegie Foundation works as a community builder, bringing together scholars, practitioners, innovators, designers and developers to solve the practical problems in educational institutions. Collaborative working is the organisation's principle belief, a lot more can be accomplished together than even the best of institutions can accomplish alone.
During our recent conversation with Jojo Manai, Associate Director of Collaborative Technology at Carnegie Foundation, he gave an insight into the collaborative methods used earlier, the repercussions of it and talks about the benefits of process automation in collaborative working.
The foundation's research is aimed at tripling the success rates of institutions through improvement science. Here, hundreds of faculties work in collaboration, collate data from various sources, break them down and analyze to identify and understand the problems, debate over solutions and areas of improvement until they arrive at a consensus. The foundation has a 80 people strong staff and a network extending to thousands of faculty members and administrators across America and is soon looking to go global.
Inefficiency in collaboration over emails: The processes and tasks at Carnegie Foundation were voluminous. Each task goes through a sequence of operations involving numerous approval cycles and reiterations before they finally get approved. Carnegie Foundation was carrying out these processes manually, over papers and emails. With the increasing number of processes for course requests and suggestions for change coming in, closing each request effectively and taking every suggestions into account without missing out on them was an excruciating. Simple things, like tracking the status of a process, where it had stalled, what was stalling and the duration taken to complete a task, was a lot more complicated than one could expect. The folks at Carnegie Foundation had to run parallel processes to ensure that nothing fell through the cracks, they had a processes for their actual research work and another to keep a record of each process's status. With the organisation using emails as their medium of communication, they had to systematically record the number of mails that were sent, the number of responses they got, the efficiency of each email and numerous other intricate details necessary for their research.
Process Automation Aiding Collaboration: Carnegie Foundation settled for Kissflow to structure processes and automate workflows. Having automated processes key to the organisation, from faculty onboarding to suggesting course edits and reporting bugs, Jojo and his team now have clear visibility and are well informed as to where improvements can be made; where things are lagging and where things aren't efficient with the help of the reports and the workflow trail.
Improving standards in education is critical as it holds the key to our future. Carnegie Foundation and Jojo have been able to reduce the time taken to complete processes, making it possible to implement improvements to educational courses by tracking suggestions and closing requests quickly. We are glad to help Carnegie Foundation in their endeavor towards improving global education. 🙂
Automate Work. Reduce Chaos
Drag & Drop. No Coding Required. Trusted by 10,000+ Companies.