Bumi Armada
Track and Prioritize Procurement Processes With Ea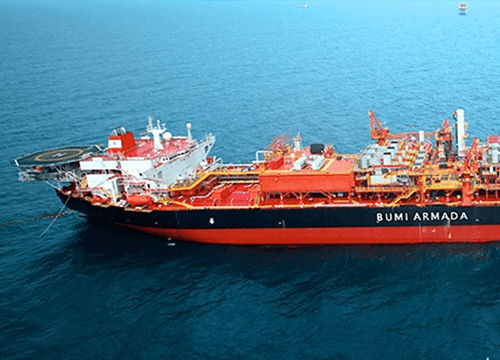 Industry Type
Number of Employees
1001-5000
Number of Apps Created
42
❝
Thank you for creating such a wonderful product!
Vick, Bumi Armada
---
Procurement is key for any business, especially if you are one of the world leaders in offshore oil field services, then managing your suppliers and the procurement process is very critical for your business operations. We understood just that when we spoke to Vickneswaran Eliathamby of Bumi Armada a little while ago. Bumi Armada is a Malaysia-based international offshore oil field services provider that is growing into a global leader in it's line of business. The company provides services through the oil and gas value chain, from exploration, to field development and construction, production and operations and eventually, decommissioning.
With Bumi Armada growing rapidly, it's critical that any third party service or product procured by them suits their business to a T and remains best in class. When it comes to procurement, Bumi Armada and many other organisations implement methods like supplier pre-qualification and supplier evaluation before qualifying the bidder.
Typical Solution: Supplier pre-qualification is done to assess if the supplier can perform the contract properly, their quality and performance, the financial aspects of the contract and many other requirements depending on the contract.
Vick and his team at the procurement department of Bumi Armada are responsible for bringing suppliers on board. Procurement is routed through different departments in the company, right from when the supplier signs the document, it is routed through quality, safety and finance teams for them to review the document. And then the verdict is made, if the supplier can be a part of their vendor list or not.
The procurement team also runs supplier evaluation tests periodically to evaluate the organization's existing supplier base. This is done in order to measure and monitor the suppliers performance, which could help in minimising costs, reducing risks and make way for continuous improvement.
The trouble in it: Typically, organizations try to track the progress of each process over emails. At organisations like Bumi Armada, the procurement processes are bound to be highly time consuming and could take anywhere between 3 to 4 weeks to complete. With hundreds of vendor applications in pipeline, tracking the progress of each vendor request through emails is impossible and gives room for loss of data and errors in supplier qualification.
Enriching Procurement: Vick was trying out workflow tools to streamline the procurement process at Bumi Armada. While trialing Kissflow, Vick was able to build workflow processes with ease. With Kissflow's architecture not permitting any process to fall through cracks, it fit the bill.
Bumi Armada now has their supplier pre-qualification and supplier evaluation processes streamlined. Tracking and prioritising processes is now done with ease. 🙂
Automate Work. Reduce Chaos
Drag & Drop. No Coding Required. Trusted by 10,000+ Companies.