Beqom
Workflow Automation, No Compromises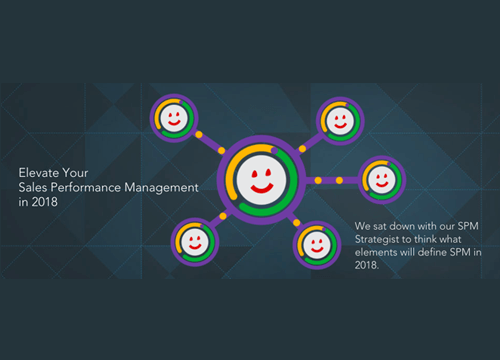 Industry Type
IT - Software & Hardware
Number of Employees
51-200
Number of Apps Created
28
❝
KiSSFLOW is a very straightforward and easy way to create processes.
Konstantinos, Beqom
---
beqom, a compensation management software developer for HR and sales teams of various enterprises. Headquartered in Switzerland, beqom has it's employees working from various locations across the world. We recently got in touch with Konstantinos Giannoukos, IT Manager at beqom, who highlighted the importance of structuring organisational workflows and why emails aren't the right solution.
Organisations world over have the need to coordinate with participants within the organisation and outside. With numerous participants and processes in play, organisations set up approval cycles to monitor the activities in each process taking place. Although most organisations manage to structure the flow of each process, all the effort goes in vain when they resort to emails for process approvals and tracking.
Operation successful, but the patient died: Emails seem to be the go-to solution for most organisations, it's the simplest and cost-free means of coordination. When you have a structured approval cycle for every process, you simply have to shoot out an email for each approval – ensure you've attached all the documents necessary for approval & not forget to 'cc' all the participants in the approval cycle. A fairly simple process, only if requests are blindly approved.
Say, if a member of the organisation requests for a vacation, she first sends an email to her manager, who forwards it to the HR department to find out if the employee is eligible for a paid leave or otherwise. The guy in HR department sends a reply to the manager detailing the requested information. Now the manager sends an email to the participants in the approval workflow, payroll department; other co-workers and departments the employee interacts with, citing her absence.. and there goes a vacation request into abyss.
The emails are sure to reach the inbox of all the participants, but there is a better chance for these emails to be overlooked, considering the hundreds of approval requests they see time and over. And even if the requests are approved on time, tracking activities that take place in every lengthy processes is just not done. All the more risky for critical processes like financial transactions and contract renewals.
Automating Workflows & Processes:
With numerous lengthy processes in place, beqom was on the lookout for a solution to track and automate their workflows. They knew that emails wouldn't work for them and wanted a solution that gave them a clear view of each process and didn't require them to spend hours trying structure and automate workflows as per their needs.
Kissflow enabled beqom to build workflows as per their business needs without having to compromise in anyway that would interfere with their business.
They adopted Kissflow upon trialing the product and have now automated over 15 business processes in their organisation. Konstantinos says, Kissflow has brought in a structure to beqom's lengthy process, enabled tracking and saves loads of time without having need to communicate manually, and we are glad we helped them do that! 🙂
Automate Work. Reduce Chaos
Drag & Drop. No Coding Required. Trusted by 10,000+ Companies.