Arvada Fire
Purchase Orders aren't Doomed to Be Slow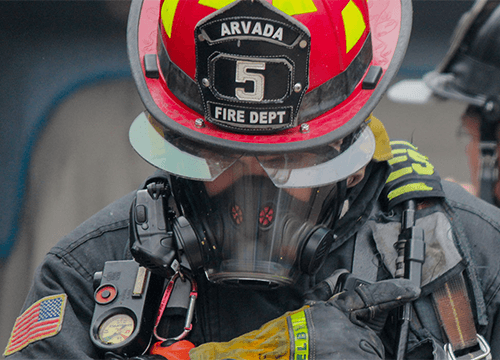 Industry Type
Government & Defence
Number of Employees
51-200
Number of Apps Created
22
❝
PO approvals are so much easier. We've gone from two days to a few hours. It's fantastic!
Chris, Arvada Fire
---
Arvada Fire Protection District maintains 8 active stations across 41 square miles in the City of Arvada. Receiving an average of 13,000 calls each year, the District employs over 150 in various capacities of full and part-time employees and as volunteers to serve the 150,000 plus population. The organisation houses 4 divisions operations, administration, fire prevention and support services to carry out its processes. Chris Ambrosio, Support Services Manager at Arvada Fire, talks about the significance of automating purchase order approvals during our conversation with him.
Purchase Order Approvals: Every organisation that looks to make effective use of its resources has purchase order approval processes in place. Arvada Fire handles over 250 purchase orders in a month and as a policy every purchase requested by the department or on behalf of the district needs the purchase order to be authorized by the department head. Their whole idea of having a purchase order approval process was to keep the department head in loop on the various purchases made by the department.
Tracking Purchase Orders Approvals: While a major chunk of organisations continue to dwell in the past or have just moved from papers to emails to track purchases, the smarter ones have adopted Business Process Management systems for their approval workflows. Arvada Fire had been using a BPM – Accounting solution to run their purchase approval workflows. The BPM solution provided an audit of the purchases made but it failed to notify the participants in the process as and when a task was assigned to them, resulting in tasks being overlooked and stalling the progress of events.
With Chris's team handling fleet, building and IT maintenance at Arvada Fire, the purchase approvals were not only huge in numbers they were critical to the organisation's functioning. Chris chose Kissflow to automate the purchase approval processes at Arvada Fire. Tracking and approving purchase requests has become much easier for them.
Chris was able to create purchase approval workflows tailored to Arvada Fire's needs. Tracking the status of each purchase approval and approving process on the go has proved to be of great value to Chris and his team.
With Kissflow, Chris and his team at Arvada Fire Prevention District have been able to scale up productively and save much in terms of time without spending huge sums on purchasing and implementation, unlike conventional BPM tools. We are glad to have helped yet another organisation that works towards saving numerous lives.
Automate Work. Reduce Chaos
Drag & Drop. No Coding Required. Trusted by 10,000+ Companies.