Andrews School
This School District Dropped Their Paper Forms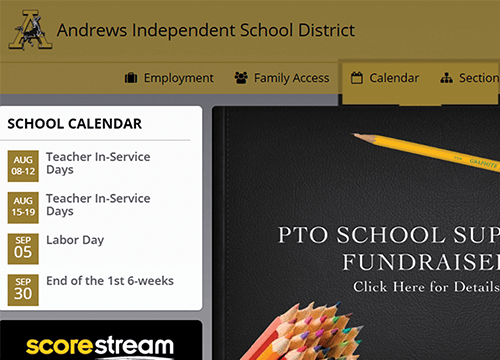 Industry Type
Education
Number of Employees
1-10
Number of Apps Created
18
Like most school districts, Andrews Independent School District stays very active. If it's not sweeping up debate team district championships, it's trying to figure out how to include robotics in the curriculum.
They have found a lot of value in having an easy-to-use tool to be able to automate a lot of the processes that keep them moving and active. Rather than relying on a software vendor, they can create their own automated workflows and get on with what they do best.
Andrews Independent School District handles all of its travel requests through Kissflow. Whether it's a field trip to the museum or the baseball team heading to the state tournament, they get all the approvals and make the arrangements inside Kissflow.
They've also automated the candidate interview process that includes collecting recommendations and approvals from the principal, HR, and the Superintendent before a new hire can get started. This process helps new teachers get their classrooms up to speed faster than ever instead of waiting around for emails and approvals.
Andrews Independent School District also believes in fostering innovation in the classroom. They've automated the process of buying classroom apps from the iTunes app store to keep their classrooms lean and active. They can also quickly approve and fund innovative ideas from teachers through their education foundation using their automated process.
Now that Andrews Independent School District has seen the power of automating their processes, they have a new list of processes to try out including:
Announcement Approvals
Travel Reimbursements
Hardware Purchases
Large Print Requests
Teacher Workshop Service Credits
School districts on the go need software that is flexible and easy to use and set up. For Andrews Independent School District, that means saving a lot of down time with Kissflow.
Automate Work. Reduce Chaos
Drag & Drop. No Coding Required. Trusted by 10,000+ Companies.