AL BARAA
Help Your Staff, Control All Your Processes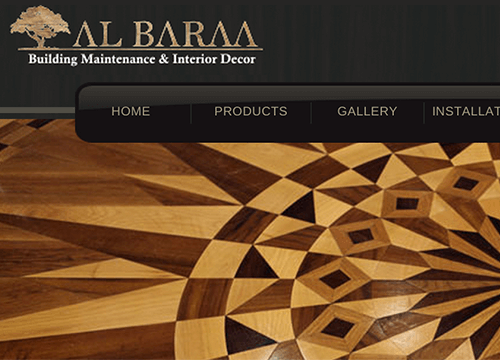 Industry Type
Construction
Number of Employees
11-50
Number of Apps Created
53
❝
KiSSFLOW gives me a lot of relief! You don't have to be a programmer to automate processes.
Mohammad Nihlawi, Al Baraa
---
Al Baraa are building maintenance and interior decor experts. Established in 1984 in the UAE, the organisation is known to provide its customers with an unique experience through its flooring designs and marquetry. Al Baraa's seasoned architects, designers and engineers work on interior and exterior designs and flooring for villas, malls, shops and hotels. The organisation has dedicated engineering and production teams to meet the demands of its customers. During our recent conversation, Mohammad Nihlawi; Operations Manager at Al Baraa, speaks about the transformation his organisation has seen through process automation.
Every project at Al Baraa involves various teams, right from designers who plan the interior decorations, architects and engineers who find out the feasibility of the design implementation and plan to go about it and workers and craftsmen who travel to the site and get the actual work done. With the organisation handling multiple projects simultaneously, they found it prudent to have a structured process to ensure each project received the necessary care; workforce; equipment and vehicles, minimizing the chances of delay in deliveries and making effective use of their resources at the same time.
Transportation & Logistics Demand: For any organisation that has a major portion of its work taking place at the project sites, it is sure to face logistic hurdles. Al Baara receives numerous vehicle requests from an average of 15 – 20 sites on a daily basis. With the burgeoning traffic and road congestion, failing to plan a transportation operation cost them in terms of both money and time. To top it up, workers would often forget to carry the necessary tools in the tumult, bringing the need to travel back and forth more than just once.
Papered Process: Al Baraa had a set approval process to meet the requests and demands of each project. Although, the approval process gave them an insight into the requests that were made and approved, the paper process didn't provide them information on the status of the project. During the event of a delay, deciphering the problem and the cause of just seemed impossible. Mohammad and his team were looking to identify and rectify the regions of inefficiency in the process flow as it was costing their organisation much in terms of time and money. Organisational process over paper proved to be just a waste of time for them.
Process Orchestration: Mohammad was looking for an automation solution that made it easy to track the status of each task in every process and brought in accountability to identify which employee needed improvement or support and identify the root cause of delay in deliveries.
"Kissflow is a great value for money. One doesn't have to be a programmer to automate process. It has given me a lot of relief!" – Mohammad Nihlawi
Mohammad has been able to automate and streamline Al Baraa's vehicle request process with Kissflow. The folks at Al Baraa can now easily plan each of their logistics and transportation needs well in advance, in sync with the projects needs. With Kissflow, AL Baraa has a clear view into each process and the status of each task, they can now identify where the process has stalled; what is causing the delay and which employee is efficient and who is not. Organisations can now easily identify the employees who need motivation or support and the ones who have to be rewarded. In Mohammad's words, Kissflow is a wholesome workflow solution that helps organisations improve their capabilities and make effective use of their resources. 🙂
Automate Work. Reduce Chaos
Drag & Drop. No Coding Required. Trusted by 10,000+ Companies.