You Need to Automate These 5 Procure-to-Pay(Purchase-to-Pay) Processes
Shivasankari Bhuvaneswaran
December 8th, 2018 • Procurement Process
Everyone hates wasting time on repetitive, administrative tasks. The procure-to-pay process is filled with a huge amount of paperwork, back and forths, process gaps, compliance issues, and time-consuming tasks. In the technological era, there ought to be a better way to handle all this, and there is one: procure-to-pay automation.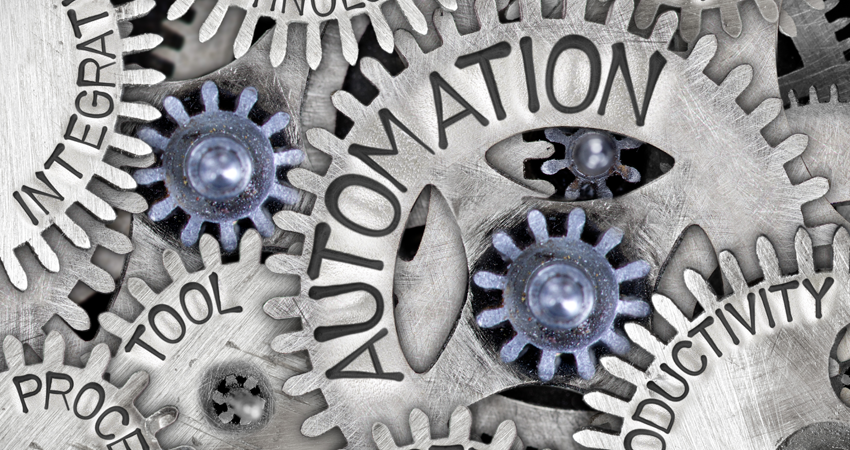 As the name suggests, procure-to-pay automation refers to the process of using software solutions to automate all repetitive and time-consuming processes in the procure-to-pay process. Purchase-to-pay automation offers a number of benefits like improved accuracy, increased consistency, reduced operational spend, and more.
Purchase-to-pay automation is not just the right thing to do–it is the future of procurement. In that light, here are five procure-to-pay processes that you need to automate.
What Is Procure-to-Pay Automation?
Procure-to-pay automation is the process of improving the efficiency of the procure-to-pay process by automating manual tasks and eliminating inconsistencies and delays. By automating their procure-to-pay process, organizations can enable efficiency in procurement management, solve overwhelming business issues, and enjoy real cost savings.
5 Procure-to-Pay Processes to Automate
Procure-to-pay automation is not an entirely new concept. Traditional procurement software focused on just data storage, but offered no solution for the fragmented processes or overwhelming complexity. Whereas, automation handles both the tactical and strategic side of procurement.
However, the biggest challenge of implementing procure-to-pay automation is to identify processes that are ripe for automation. Here are the top five purchase-to-pay processes that can be optimized using automation:
Manually reviewing each purchase requisition for accuracy and compliance with internal policies and regulations is simply not a viable option. Procure-to-pay automation will validate purchase requests by cross-checking data against predefined rules and rejecting those purchase requests when information is missing, inconsistent, or inadequate.
When a purchase order is processed, it is crucial that you ensure the information listed in that PO is accurate. Manual purchase order processes are error-prone and inconsistent. They end up raising audit flags in most cases.
Automation will ensure a better organized PO processing by automating steps such as creating POs, generating contracts, notifying stakeholders, dispatching POs, receiving goods, and processing payments.
The manual invoice approval process is often characterized by missing goods receipts and POs, out-of-policy spends, late submissions, error-ridden spreadsheets, and insufficient visibility of spend. It is no wonder it results in delayed payments and compliance issues.
Purchase-to-pay automation will compare individual invoices against predefined rules and available POs and goods receipts automatically, even when they are stored in different systems. Automation can do everything from a touch-free, automatic invoice approval of standard low-value invoices to doing a guided check-up for purchases that cross a specific threshold.
4. Vendor Management
The process of screening, identifying, and generating a shortlist of preferred vendors is a time-intensive task. In fact, evaluation of a single vendor can easily go on for weeks.
Procure-to-pay automation will simplify vendor management by gathering and screening request for quotations (RFQs), doing a thorough verification check, and comparing the information against desired vendor profiles. With this, the best supplier can be identified and shortlisted based on predefined rules, in a click of a button.
5. Contract Management
The process of managing existing contracts, storing copies of old ones, reviewing contracts, and ensuring compliance with terms is a humongous task. Managing all these documents can be difficult for even small to mid-sized businesses, let alone enterprises operating out of multiple locations.
Procure-to-pay automation can create consistent purchasing contracts automatically based on the items purchased. Additionally, it will be possible to trigger a predefined contract management loop that will review and monitor contracts at regular intervals.
Automate the Procure-to-Pay Processes in 15 Minutes
Try KiSSFLOW, Trusted by 10,000+ Companies
Automate Your Procure-to-Pay Processes in 4 Steps
With a process automation system like KiSSFLOW, organizations can automate their procure-to-pay processes in 4 simple steps.
Step 1: Create
With KiSSFLOW, businesses can create digital forms and automated procurement workflows from the ground up or just install an existing procurement app template.
Step 2: Customize
After creating the app, you can customize the look and feel of the app with a flexible, easy-to-use visual-based editor. You can define workflows, set permissions, etc.
Step 3: Distribute
Publish the app and share it with everyone. Before launching it org-wide, it is best to release the app to a small team to ensure everything works like it ought to.
Step 4: Integrate
Streamline your procure-to-pay process by connecting with other procurement software used by your organization. API integration will enable seamless data transfer.
Features That Automate Every Step of Your Purchase-to-Pay Process
Procurement tools with the right set of features can unbreak your procure-to-pay process and make it more efficient. Here are the top five desirable features in a procure-to-pay solution:
1. Automated Reminders
Set up automatic alerts to highlight compliance issues and contract expiration
2. Spend Analytics
Identify untapped savings and process bottlenecks with real-time reports
3. Rule-Based Workflow
Create dynamic workflows (conditional, parallel, etc.) that meet your needs
4. Centralized Storage
Store all data in a cloud database to retrieve it when and where required
5. Transparent Process
Gain control over organizational spend with audit trails and 360° visibility
Procure-to-Pay Automation: KiSSFLOW Does It Right
Now that you know what processes to automate, you will need to find a powerful solution that will help you tackle these complex processes. With a process automation system like KiSSFLOW, organizations can automate repetitive processes in procurement to increase process efficiency and lower costs.
KiSSFLOW streamlines the entire procure-to-pay cycle and mitigates purchasing risks. It tracks and stores all purchasing transactions and contracts in a centralized location for easy and quick access if and when required.
With KiSSFLOW, organizations can build a specific app to manage every procurement function using a user-friendly visual form builder. Its inbuilt reporting module can reveal an organization's spending habits and offer actionable insights to negotiate better deals.
Looking for an all-in-one procurement tool to handle your procurement process? Give KiSSFLOW a try and see how it can accelerate your digital transformation.
Procure-to-Pay Automation is Just 15 Minutes Away
Try KiSSFLOW, Trusted by 10,000+ Companies