You Need to Automate These 5 Procure-to-Pay(Purchase-to-Pay) Processes
Everyone hates wasting time on repetitive, administrative tasks. The procure-to-pay process is filled with a huge amount of paperwork, back and forths, process gaps, compliance issues, and time-consuming tasks. In the technological era, there ought to be a better way to handle all this, and there is one: procure-to-pay automation.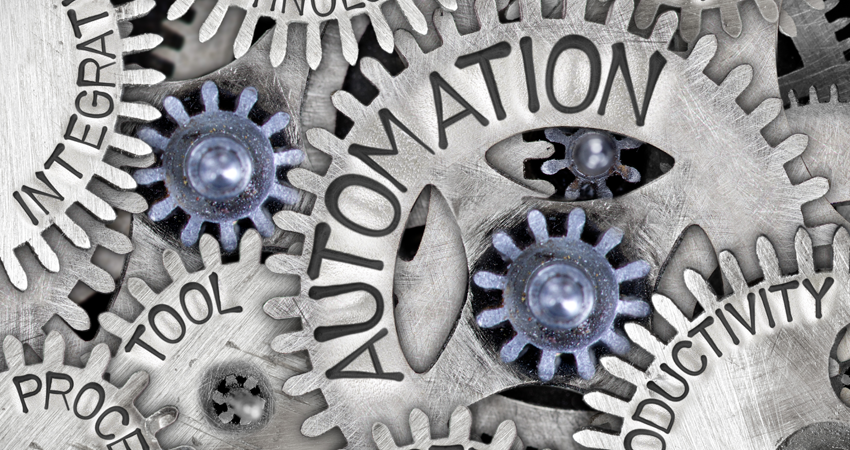 As the name suggests, procure-to-pay automation refers to the process of using software solutions to automate all repetitive and time-consuming processes in the procure-to-pay process. Purchase-to-pay automation offers a number of benefits like improved accuracy, increased consistency, reduced operational spend, and more.
Purchase-to-pay automation is not just the right thing to do–it is the future of procurement. In that light, here are five procure-to-pay processes that you need to automate.
What Is Procure-to-Pay Automation?
procure-to-pay automation is the process of improving the efficiency of the procure-to-pay process by automating manual tasks and eliminating inconsistencies and delays. By automating their procure-to-pay process, organizations can enable efficiency in procurement management, solve overwhelming business issues, and enjoy real cost savings.
Procure-to-Pay Processes to Automate
procure-to-pay automation is not an entirely new concept. Traditional procurement software focused on just data storage, but offered no solution for the fragmented processes or overwhelming complexity. Whereas, automation handles both the tactical and strategic side of procurement.
However, the biggest challenge of implementing procure-to-pay automation is to identify processes that are ripe for automation.
Streamline Your Procurement Process With Kissflow
Free 14 day free trial
Procure-to-Pay Automation: Kissflow Does It Right
Invoice management
Manual invoice management is often characterized by missing goods receipts and POs, out-of-policy spends, late submissions, error-ridden spreadsheets, and insufficient visibility of spend. It is no wonder why manual invoice processing results in delayed payments and compliance issues.
Digital purchase-to-pay solutions like Kissflow Procurement Cloud can take over the entire process of invoice management. For instance, they compare individual invoices against predefined rules and available POs and goods receipts automatically, even when they are stored in different systems.
Handling invoices digitally means a ton of advantages–from touch-free auto-approval of standard low-value invoices to extended functionality through integrations with finance and accounting tools.
Why take the procure-to-pay cycle digital?
This is best answered by taking a look at what happens in the absence of a digital procurement solution like Kissflow Procurement Cloud.
1. An overload of procurement data
eProcurement systems like Kissflow use electronic forms and cloud data storage to safely and securely store all your procurement-related data for easy access whenever you need it. RFIs, RFQs, POs, purchase requisitions and more–you can access all of these whenever you need to.
Manual systems, on the other hand, are characterized by data in overflowing file cabinets, bloated email inboxes, wheezy network drives, unprotected personal devices and other such siloed, unsafe locations. All of this data tends to take up space, and it's often too hard to retrieve crucial information.
2. Oversight within procurement
Especially in a department as crucial as procurement, there is simply no room for manual error. Misplaced/lost orders can spell disaster for your team, and probably do if you still run things manually.
Digital procurement tools like Kissflow Procurement Cloud ensure that every last bit of information–including key functions to be performed, products/services to be delivered, delivery schedules, approved budgets, and more–is invariably secure.
This means that your team can run procurement functions with practically zero liabilities.
3. Process bottlenecks within the procurement department
Small, occasional company purchases are easy, but procurement departments seldom handle such a light workload. Typically, there are a number of balls in the air, with a number of requests, orders, invoices, agreements, customers, stakeholders, RFPs and RFQs to keep a constant track of.
This can be overwhelming, and two or three simple mistakes can cause huge bottlenecks, breaking up the flow, hindering purchasing efforts, and causing delays and irate customers.
Going digital with a tool built to handle this load of procurement-related functions and data, is the way to go.
Features you need your purchase-to-pay tool to provide
Procurement software with the right set of features can unbreak your procure-to-pay process and make it more efficient. Here are the top five desirable features in a procure-to-pay software solution:
1.Purchase requisitions
Fluid forms and other tools designed to help you capture, approve, and keep track of purchase requests
2.Vendor management
The ability to onboard, maintain, and manage vendors in an easy-to-use, efficient platform
3.Integrations
Being able to connect your procurement cloud with other essential finance software systems
4.Purchase orders
Issue POs and generate orders automatically from approved purchase requests, and more
5.Purchase invoices
Approve your invoices on the go and perform quick three-way matching
Digital procure-to-pay: Kissflow Procurement Cloud does it right
With a digital procurement system like Kissflow Procurement Cloud, your organization can run procurement processes in such a way as to increase process efficiency and lower costs.
Kissflow streamlines the entire source-to-pay cycle and mitigates purchasing risks. It tracks and stores all purchasing transactions and contracts in a centralized location for easy and quick access if and when required.
With Kissflow Procurement Cloud, you can not only run entire procurement functions like invoice management and vendor management, but also get access to an inbuilt reporting module that can reveal an organization's spending habits and offer actionable insights to negotiate better deals.
Looking for an all-in-one procurement tool to handle your procurement process? Give the Kissflow demo a shot today, and see how it can accelerate your digital transformation.
Streamline Your Procurement Process With Kissflow
Free 14 day free trial