5 Procurement Solutions Every Organization Needs
Shivasankari Bhuvaneswaran
December 8th, 2018 • Procurement Process
Procurement solutions are the technological tools that help a business manage its procure-to-pay process effectively. Procurement is a compliance-driven process. When performed manually, procurement processes can be cumbersome, time-consuming, and inefficient.
Procurement tools use the power of automation to help organizations save time, cut costs, and streamline their procurement process easily. The best procurement solutions handle all core procurement processes like invoice approval, vendor management, purchase order, purchase requisition, and contract management in a single platform.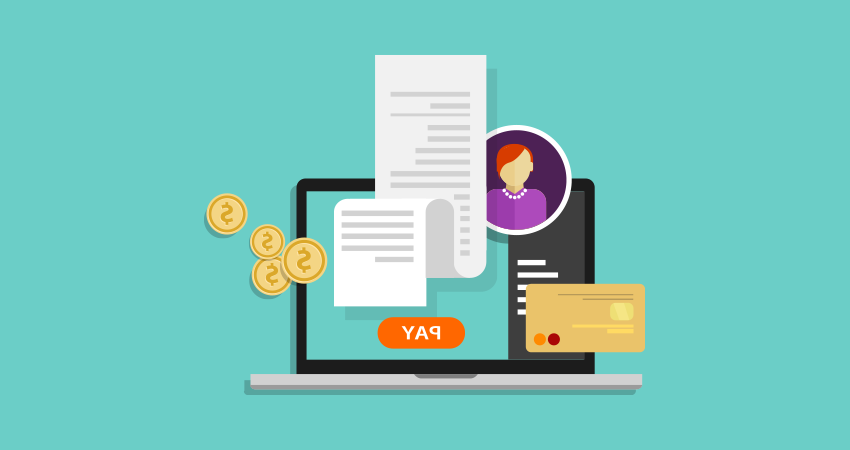 Picking the right procurement solution is a complex process since there is a lot of planning and assessment involved. You need to have a detailed plan, understand business needs, and evaluate the procurement software solutions available in the market before coming to a conclusion. We have come up with a list of must-have procurement solutions to help you with your quest to find the right procurement solution.
Functions of Various Procurement Solutions
Organizations can see significant improvements like better spend control, competitive product prices, reduced overhead, and better vendor relationships by standardizing and automating the procurement process.
The common functions of various procurement solutions include:
Purchase requisitions are usually created by operation staff who need to purchase goods or services. When handled manually, requisitions are either filled out on a paper or at times, they are not created and POs are sent directly to suppliers.
Procurement solutions allow staff members to create new purchase requisitions online by selecting items from a pre-defined catalog or template or list of items which is allowed to order. Once created, procurement automation routes these purchase requisitions electronically from one stakeholder to another with little to no manual intervention, reducing the time taken to obtain approvals.
Approved purchase requisitions are converted to online purchase orders and dispatched to vendors. Without automation, purchase orders are either called-in to suppliers or sent through fax.
Procurement software solutions, on the other hand, create purchase order online from approved requisitions automatically. Every line item in a requisition becomes a separate PO. Once POs are created the necessary approval are obtained and sent electronically to vendors. Best of all, it also delivers an acknowledgment to the buyer once the purchase order is approved.
In old systems, upon receiving invoices, they are manually attempted to match with their respective purchase orders and goods receipts. Manual systems don't have the capability to match numerous purchases that stem from tactical spending and indirect materials.
However, procurement solutions meticulously store every purchase transaction. This readily available data forms the foundation for seamless matching capabilities. These software tools use capabilities like Advanced Data Capture to extract information from manual invoices and create a fully automated environment.
Vendor Management
Manual vendor management practices have a fragmented approach with unstructured communication and lack of coordination. This ends up causing performance-related issues such as delay in delivery, subpar quality, cost and time overrun, conflict, and disputes.
Procurement software solutions allow organizations to pre-qualify and shortlist preferred vendors to mitigate risks. Additionally, procurement solutions deliver real-time overview and visibility of key vendor performance metrics. They also ensure accountability and internal compliance to evaluate performance effectively and manage vendor relationships better.
Contract Management
In manual contract management, organizations waste time looking for paperwork and filing cabinets rather than monitoring and enforcing contracts. This inefficient system often paves the way for misplaced, inaccurate, or stagnant contracts that hinder an organization's growth.
Procurement solutions inject a new level of visibility and efficiency to a contract management process. Storing contracts in the cloud lets multiple stakeholders view, edit, and access a contract creating a collaborative environment that improves employee efficiency, accuracy, and productivity.
Looking for an All-in-one Procurement Solution?
Try KiSSFLOW, Trusted by 10,000+ Companies
Features Every Best Procurement Solution Must Have
With a wide range of procurement software solutions out there, picking that right procurement software that suits your purchasing requirements is hard. Here's a list of best-in-class features organizations need to look to find the best procurement solution.
Automated Workflow
Design dynamic procurement workflows that process POs, requisitions, and invoices rapidly with consistent quality.
Intuitive Dashboard
Spot purchasing trends and process bottlenecks in an instant with easy-to-interpret visual reports.
Three-Way Matching
Shorten approval cycle by auto-matching vendor invoices with purchase orders and goods receipts.
Centralized Storage
Store and manage all transactional data including contracts, POs, invoices, and more in a cloud database.
Spend Transparency
View organization-wide spend information at a glance with 360° visibility and complete audit trails.
Harness the Power of Procurement Automation With the Right Software
Organizations have started using procurement software solutions to ensure they don't waste their expenses and manpower on mundane tasks. Procurement solutions allow them to handle their procure-to-pay process efficiently and accurately. To meet this need, the procurement tools covered above have become more feature-rich, offering an array of options to choose from.
The best procurement solutions like KiSSFLOW provide an extensive range of ready-to-use apps to automate your procurement process. Organizations can save time, cut costs, reduce errors, and ensure consistency with a user-friendly procurement automation tool that lets business users automate their core procurement processes in minutes.
If you're on the quest to find right procurement software that streamlines your purchasing process and ensures compliance, then get a free trial of KiSSFLOW and see if it can optimize your organizational spend and improve spend visibility.
Automate the Procurement Processes in 15 Minutes
Try KiSSFLOW, Trusted by 10,000+ Companies