Low Code
Accelerating Digital Transformation by Democratizing IT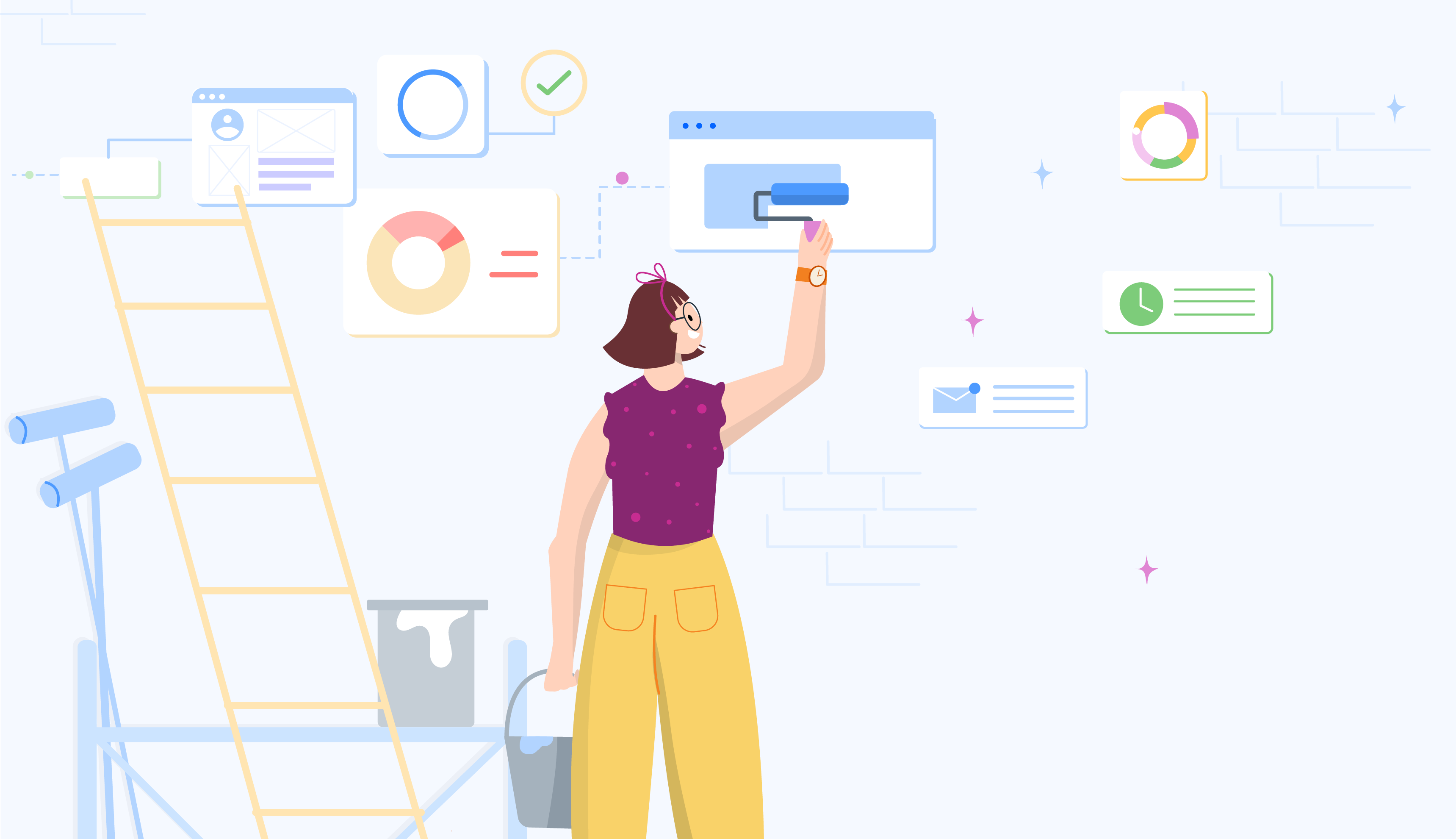 The discussion helps you unearth answers to three of the most common yet imperative questions around adopting digital transformation.
How do you plan to accelerate digital transformation?
What stage of the digital transformation journey is your organization in?
What do you think is the biggest barrier to digital transformation?
Unlike the hypothetical way of deciphering answers, we have a round table of nine speakers who genuinely share their experiences of their digital transformation journey during this pandemic.
Digital Transformation: Real Challenges
There are two key aspects to consider when it comes to taking the business forward:
Transforming customer experience
Using data to derive insights to improve customer experience
However, organizations are continuously challenged with striking the right balance between customer experience and innovation.
The rapidly evolving need for enterprise apps forces teams to build custom processes and applications on their core systems. On the other hand, there's also a constant demand for micro-apps.
While organizations have renounced the idea of traditional in-house development, prioritizing such an influx of application requests is a nightmare for IT.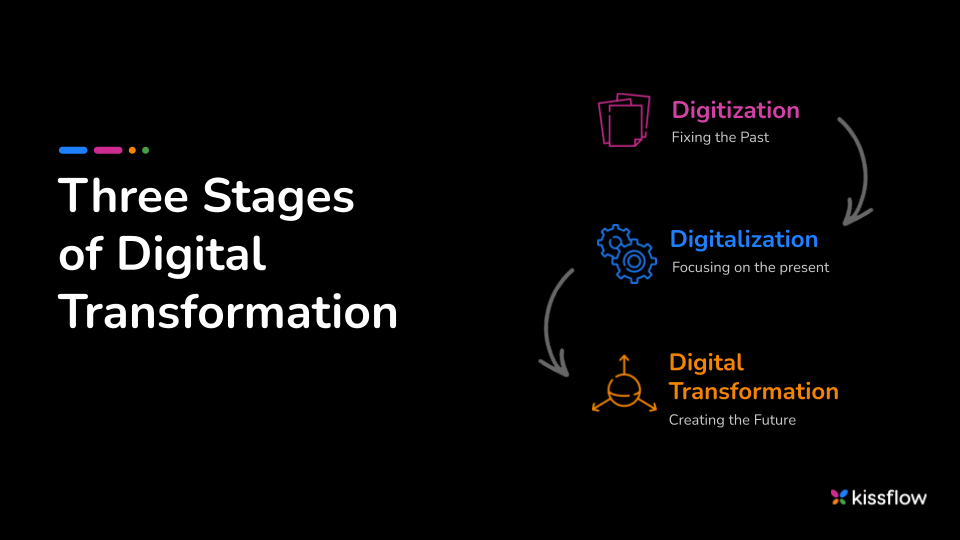 Some of the challenges that are rampant in the market are:
Incumbent platforms that do not facilitate the app-development process. On the other hand, there are off-the-shelf products that barely meet enterprise-level needs.
Organizations cannot build apps arbitrarily due to the dearth of skilled developers. IT has only so much time in a day.
Heavy investments are required to either hire skilled developers or to build a custom solution each time.
Getting Prepared: Three Stages
Foundation
Understand what's prevailing in your system before you set out to optimize it. Figure out what the missing links are. What can be done to bridge the gap efficiently? Start by revisiting your goals. Do you have everything it takes to enable you to achieve the goal? Is your tech stack an enabler or a hindrance?
If not, go on to lay the foundation with the right technology.
Equip your team with the right technology and see the results flowing in.
Optimization
Focus on what you can do differently to meet customer expectations. But remember, your technology needs to be an enabler for this. Benchmark against competitors to build systems of differentiation based on customer expectations. Try to think long-term.
A radical transformation starts from automating processes, digitizing end-to-end user journeys, and modernizing applications.
Transformation
Bring in the systems of differentiation by simplifying complex business needs. Build domain-rich solutions to cater to constantly evolving business requirements. Rapidly design and build custom applications without burning out IT.
The key to achieving all of this is by democratizing IT.
For example, visual modeling with minimal coding to deliver any kind of digital engagement such as process-driven or data-driven engagement.
Panelists' Take on Setting Out on Digital Transformation
The Plan
Organizations must reframe their strategies and reset expectations. Wael El Khatib mentions it is important to devise a long-term digitalization strategy. Monitoring its outcome periodically helps achieve cost efficiency by shifting focus from just the adoption of the latest technology to the actual purpose of adoption.
Wael also suggested a three-step process for achieving cost efficiency:
Reverse auctioning to get the best rates and reduce costs
Automate maintenance of infrastructure
Leverage technology to reduce energy consumption and save costs
The Journey
The digital transformation journey of every organization must be based on their current and future needs. An organization can take inspiration from other successful companies and even competitors to plan a unique strategy for their business, according to Javeria Aijaz.
The important steps of a digital transformation journey for any organization are:
Find the context of digital transformation for your business
Assess the current technological capabilities of your infrastructure, workforce, and stakeholders
Devise a roadmap based on your internal and external transformation needs
Pick the solution that suits your budget and ensure it can efficiently add value to your business
Communicate your vision across the organization to ease the adoption process
Garner stakeholder participation to ensure buy-in
Javeria shared her experience with the increase in volume of data as her company scaled up. At this stage, it becomes imperative to avoid data silos.
Opting in an operations based digitalization approach offers multiple advantages. For instance, at Farnek, the e-procurement portal helps improve procurement efficiency and also offers insights for project budgeting. Similarly, automating facility management also helps them audit and address HSEQ (health, safety, environment, and quality) concerns.
Overcoming the Hurdle
Planning for automation of select processes or departments is the biggest barrier to digital transformation. IT leaders must realize that digital transformation should be holistic and not limited to IT operations. Another hurdle is not having a cost-based strategy for digital transformation. One that can help calculate ROI easily.
According to Madhukar, objective-oriented transformation is a better way of adopting digitalization along with defining cost-related milestones. He shares his experience of not limiting the transformation to a specific department to reduce overall costs through automation. Rather, having a cost-reduction-based goal helps control costs that are tied up in non-value added operational processes.
Key Takeaways
Organizations need to accelerate digital transformation to streamline their digital adoption
Deploy solutions enabled with predictive analytics helps meet customer needs proactively
Taking certain transformative approaches helped them build resilience for the times ahead
Pre-plan problem resolution, forecast demand, and predict maintenance needs to result in reduced downtimes and avoid service interruptions
Investments in digital transformation must be strategic and focused on adopting technology in newer and more meaningful ways
Key Speakers:
Rahul Bhageeradhan, Global Director – Digital Architecture, Kissflow Inc
Wael El-Khatib, Director - IT and Digital at Enova by Veolia
Javeria Aijaz, Senior Director - Technology & Innovations at Farnek Services LLC
Madhukar Chaturvedi, Director - IT at Oasis Investment Company LLC
Mubarik Hussain, Bloom Holding, CIO
Jayakumar Mohanachandran, Easa Saleh Al Gurg, CIO
Mohamme Rafi, Jotun, Sr IT Consultant
Ronald Dsousza, OSN, IT director
Sebastian Samuel, AW Rostamani, CIO
Venkatesh Mahadevan, Dubai Investments, CIO
Fayaz Ahmed Badubhai, Al Yousuf Group, Group IT director
Shumon Zaman, Ali and Sons, CIO
Aditya Kaushik, Adyard Abu Dhabi, Head of IT