The Top 7 Human Resource Processes That You Should Automate
KiSSFLOW
July 10th, 2016 • HR Process
HR professionals know it better than anyone else – the work is never done. Every day, there's a new round of recruiting, onboarding, hiring, appraisals, workshops, and an endless list of other activities. From the moment you reach the office to the end of the last phone call or meeting, every second matters.
That's why HR automation is such an important topic. When you automate your human resources processes, you look at the entire HR workflow from start to finish, then identify where humans need to act and where a system can do a better job.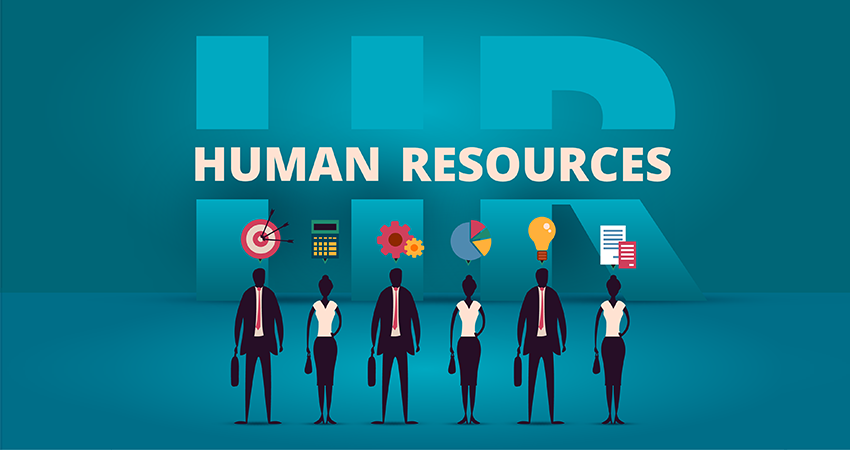 For example, when you think of the talent and the limited time they have, it's a waste to see them copy/paste data from paper forms or emails in and out of your employee information database. Once this task is pulled out and automated, you not only have the comfort of knowing that time wasn't wasted, but the system will do it perfectly every time.
HR Processes That You Can Automate Using KiSSFLOW
A lot of KiSSFLOW customers use our tool to automate their HR processes lists. Here are the most popular ones.
1. Leave Requests
By far, the most popular automated Human Resources processes in KiSSFLOW is the leave request, or paid time off (PTO) request. In fact, 1 in every 2 HR departments that we talked with found this to be one of the most useful processes.
Vacation requests take an inordinate amount of time when done manually. Someone must find a paper form or send an email which will undoubtedly have some errors on the first submission. After approval from a manager, it must also be cleared by HR and finance, who might discover that the employee does not have enough days to take off.
An automated leave request means that the employee can start with a form that automatically shows the number of days available to use for different categories. Reporting managers can also quickly see a shared calendar to make sure that there are no dependencies. After the manager approves it, HR and finance processing are just a formality as all other details have been checked by the system.
Automating leave management saves lots of headaches when compared to emails or paper forms.
2. Employee Information System Updates
It's important to keep data like emergency contact numbers and addresses of your employees, but in a manual world, this work often gets put to the side because it is so time consuming. HR teams might need to sit all morning copying information from paper forms into the database.
When you automate this HR process, you can have employees fill out an automated digital form that can prepopulate with all of their existing data. If the employee needs to change anything, they just make a note of it. The only thing the HR team needs to is give a quick approval, and you can integrate this information to automatically update your cloud-based employee information system.
For new hires, instead of having them fill out multiple paper forms, you can use one digital form at the time of onboarding and use that form to populate the employee database.
This automated HR process not only saves time, but ensures that there are no errors as data moves back and forth.
3. Employee Onboarding
Employee onboarding is one of the most used automated HR process in KiSSFLOW. Think of all the moving pieces that need to be strung together to give new employees a great experience. It includes coordinating with the finance team, reporting managers, IT assets and software access, team lunches, and more!
The employee onboarding experience is the perfect time to introduce automation. You can plan out the workflow ahead of time so that each new joinee gets the same experience. At every step along the way, notifications are automatically sent, training rooms are booked, and data is shared, all without stressing out your HR team!
One of the advantages of automating your HR processes like employee onboarding through Automation Software  is that it can actually make your company seem even more personal. For example, you may have a step where the department head leaves a handwritten note for a new employee on their desk the night before. Just because the process is automated doesn't mean it has to be impersonal!
4. Employee Offboarding
If there's ever a time to make sure you do everything exactly correct every time, it's during offboarding. When an employee resigns or is let go, there are many steps that need to be completed, including gathering access cards, IT assets, removing from subscription accounts, and organizing the final salary payment.
It's at this time that you want to be able to rely on a system that you've thought through ahead of time. Even if it is written out on paper, some steps can still be skipped if emotions are high or the process must be expedited.
When you rely on an automated HR workflow, you trust that the system will complete everything needed. Whether it is notifications or reminders, this automated process will give you peace of mind for every situation.
5. New Employee Hiring Request
Hiring is a constant demand on the HR department. But every HR team member will tell you that it's a big letdown to think you've found the perfect candidate only to have them be rejected by a manager due to information that could have been shared ahead of time.
With this automated HR process, managers can fill out a form that will capture all the details needed about the candidate to make sure there is no miscommunication.
The process can also include however many rounds of phone and in-person interviews are required and ensures that no steps are missed, such as calling references.
6. Performance Appraisals
Performance appraisals always seem like an annual task that gets rushed at the last minute. Sometimes HR gets a bad name because it seems like they are just trying to file a lot of papers for the sake of legal review later. But it doesn't have to be like that.
Your HR team can create a unique automated performance system that can be done on any frequency. Managers can have an easy-to-fill form that asks the questions that are most important to your company. Feedback can be shared with employees immediately and transparently so they know exactly what is expected of them.
When HR facilitates an automated process like this, and it is easy to adapt it to business needs, they become a closer partner in the rest of the business.
7. Timesheet Tracking
When done manually and with paper forms, timesheet approval and management can take many hours every month. However, if it is turned into an automated Human Resource process, the whole system can be much faster for everyone. An employee can keep a digital template of their normal hours and make any adjustments. Managers can approve them from their phone, and the information is automatically recorded in your financial software.
Imagine how painless this process can be when you make it easy for everyone involved and simplify the whole experience!
Automate Your HR Processes Today Using KiSSFLOW
KiSSFLOW's HR Management Software have all the benefits you need as an HR team: faster implementation, fewer errors, and much easier to use for all employees and teams.
HR teams from all over the world use KiSSFLOW to automate their HR processes list–don't you think it's time you gave it a try?
Automate your HR Processes using
Try it for free for 14-day